Dave Ramsey Endorsed Local Providers (ELP)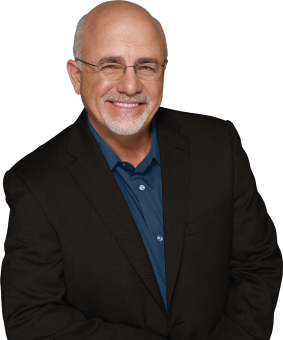 Alpha & Omega Insurance is proud to be endorsed by Dave Ramsey. Dave Ramsey's Endorsed Local Provider (ELP) program is an exclusive program of Dave's Trusted Network of Pros that go through a rigourous screening process and are held to the highest standards in the insurance industry.
"I started following Dave Ramsey over a decade ago. He truly changed how i looked at my finances and it truly changed my life, which ultimately changed our family tree. It's now time to pay it forward" said owner Heath Patterson.
Dave Ramsey's team ensures that each ELP has the "heart of a teacher," and not the typical insurance salesperson. The team at Alpha & Omega believes in helping and teaching people first and foremost. We truly believe in Zig Zigler's quote "You will get all you want in life, if you help enough other people get what they want." That is the bedrock of our agency. ELP's earn Dave's recommendation and trust through their professionalism, character and their willingness to put the customer first. At Alpha & Omega we love helping people and we explain complex concepts in laymans terms to make sure that all our clients know what they are always buying. We understand that not everyone is an insurance expert. We are extension of Dave Ramsey's brand and we know and believe what Dave teachs.
Unlike captive insurance agencies or insurance agencies that only sell for one insurance carrier, independent insurance agencies don't have an allegience to one insurance carrier and that is why Dave never recommends captive insurance agencies. Instead, we represent dozens of elite carriers to ensure we'll always find the best coverage and products for our clients at the best possible price.
Dave's ELPs share the same financial principals as Dave Ramsey and have the heart of a teacher, not a salesperson. Heath Patterson is a Dave Ramsey endorsed local provider (ELP) that has been following Dave for over 25 years and can be reached at 706-226-1234 ext.4 or Heath@alphaomegallc.com.