Dalton, Georgia Workers Compensation Insurance
Workers' compensation was created just over 100 years ago to protect the business owner's assets in the event and employee was injured on the job. Workers Compensation is a tool that protects the business owner and the business' employees in the event of an accident on the job.
 If a business has an employee, it is Alpha & Omega Insurance's recommendation that ALL businesses carry workers' compensation on that employee or employees. The risks associated with not having coverage are simply too great. One word comes to mind, Bankruptcy, not to mention the the minimum $500 fine that are associated with busineeses that are in violation in the state of Georgia.
 Now to what the state of Georgia requires for Georgia businesses. If you regularly employ three or more employees, part or full time, in Georgia, you are required to carry coverage.
Corporations
 If your business is incorporated, Georgia law considers members of corporations as ALL employees, including officers, all are included in the "three or more rule". It is also irrelevant that the officers of the corporation are exempt from coverage, they are also counted. Simply put, if you regularly have three people working in your corporation, you must have coverage in Georgia.
Sole Proprietorships/Partnerships
 Interestingly enough, the opposite is true for sole proprietorships and partnerships regarding the "three or more rule". Owners of sole proprietorships and partnerships are employers according the Georgia law and are not counted in the "three or more rule".
 In conclusion, to protect what business owners have worked so hard to build, it is my recommendation that any business that has one or more employee MUST have workers' compensation coverage. The alternative can prove disastrous!
 Feel free to contact Alpha & omega Insurance with any questions regarding work comp insurance or any other type of insurance product in Georgia, North Carolina, Tennessee and Alabama @ (706)226-1234.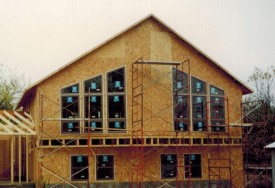 At Alpha & Omega Insurance, having a workplace that is protected gives you extra security. As a Georgia employer, you have an obligation to ensure a safe work place for your employees and Georgia law requires that most businesses to have Work Comp Insurance. Work Comp insurance can provide the coverage to protect you from those unpredictable occurrences and possible bankruptcy.
We offer many different programs for different industries in Georgia, in order to customize a package that fits your needs and industry. We take a proactive approach to our clients' Workers Compensation challenges. We will always work at Alpha and Omega Insurance to reduce your insurance costs, thereby saving you money this year and years to come.
Coverage and benefits can be obtained for the worker no matter who is at fault. For those workers injured in the workplace, medical expenses and income replacement may be necessary. Our network of companies and experienced agents will help you find the right policy that meets all your needs. By contacting us today, we can assist and guide you through these complicated steps.